MORE PRODUCTS
Introducing the Plasma Portfolio
The Olympus Plasma portfolio provides versatility in design and innovation for all TUR procedural needs. Our portfolio of electrodes includes1,2,3: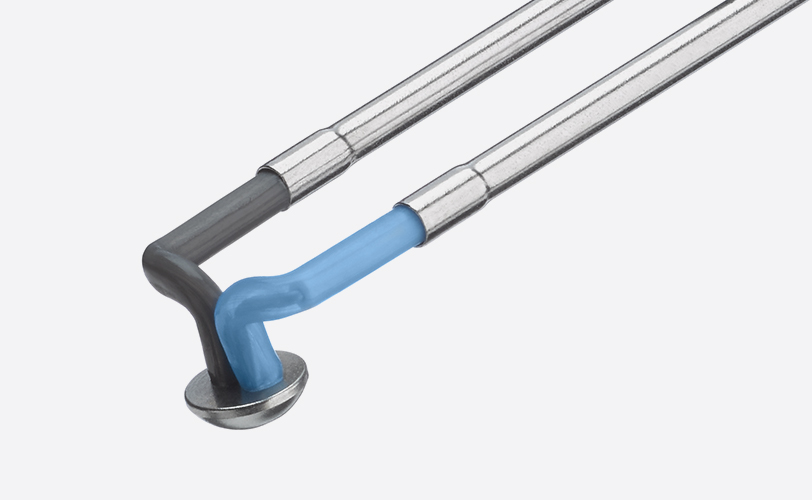 PlasmaButton™
Spherical shape results in well-coagulated, smooth tissue
Easy-to-learn vaporization technique
Safe, controlled, and precise vaporization and removal of tissue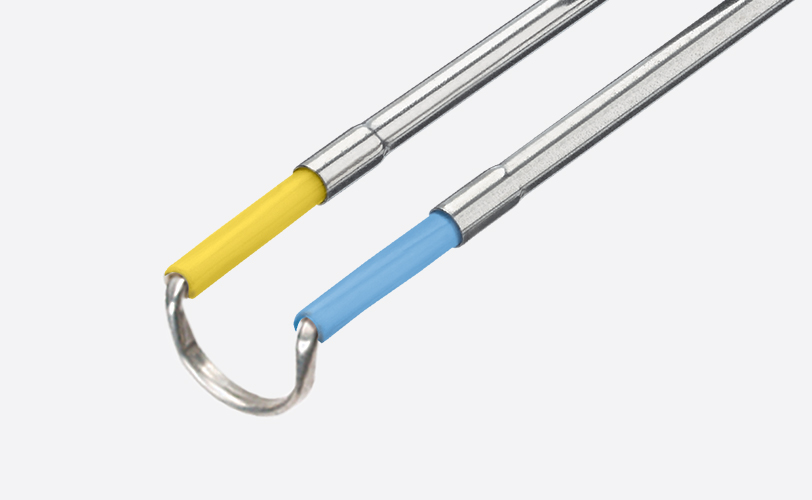 PlasmaBand™
Provides efficient cutting of tissue
Increased surface area compared to traditional resection loop designed to provide hemostasis while resecting with minimal technique change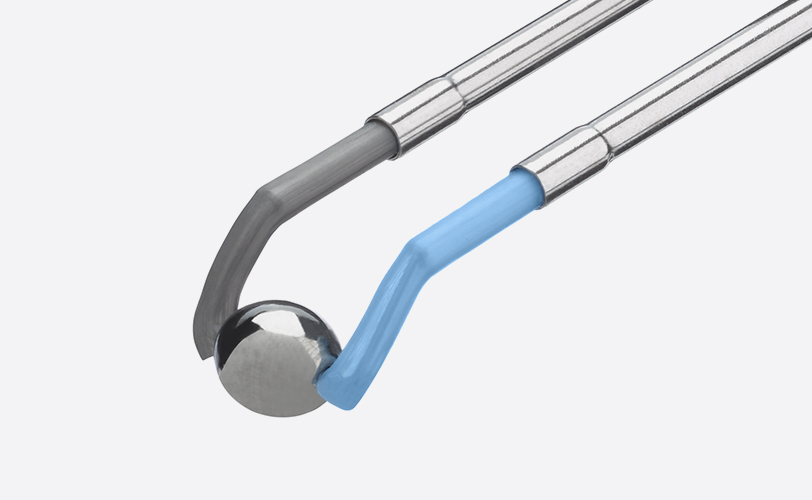 PlasmaRoller™
Designed to provide operational efficiency
Electrode surface area designed for effective coagulation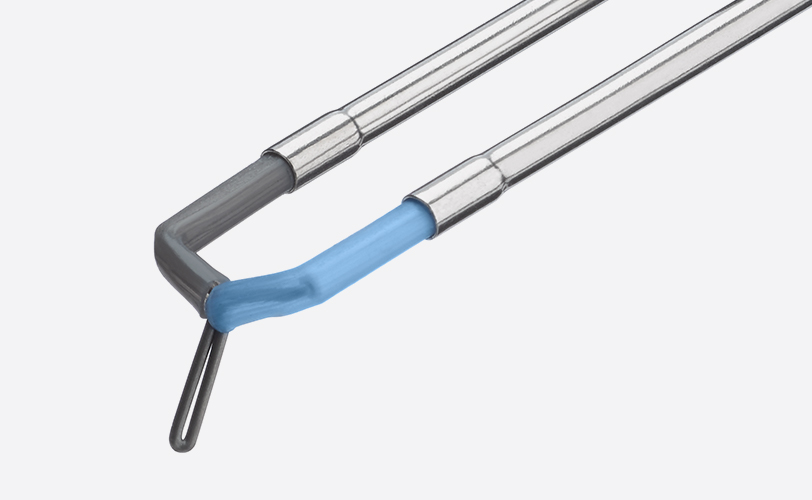 PlasmaNeedle™
Versatile treatment option for TUIP and strictures
Optimized to treat tumors in different positions in the bladder, including en-bloc tumor removal and incision behind tumor
Available in 45° and 90° designs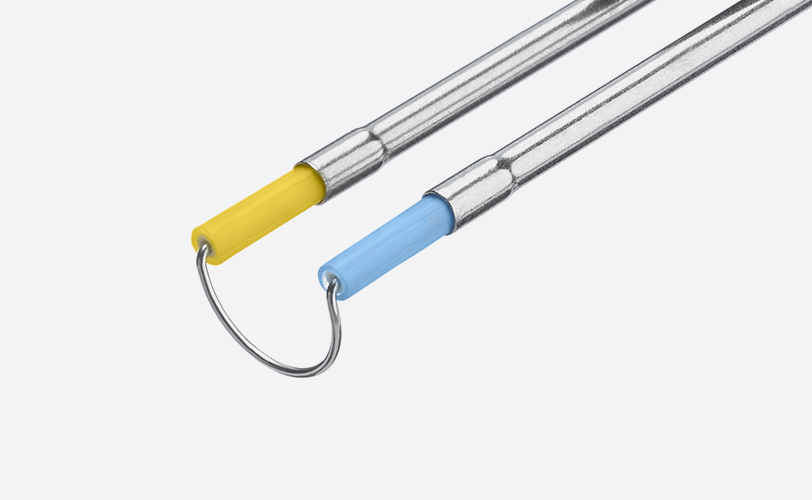 PlasmaLoop™
Excellent visualization and control
Reduced risk of capsule perforation
Trusted performance for over 10 years in Urology procedures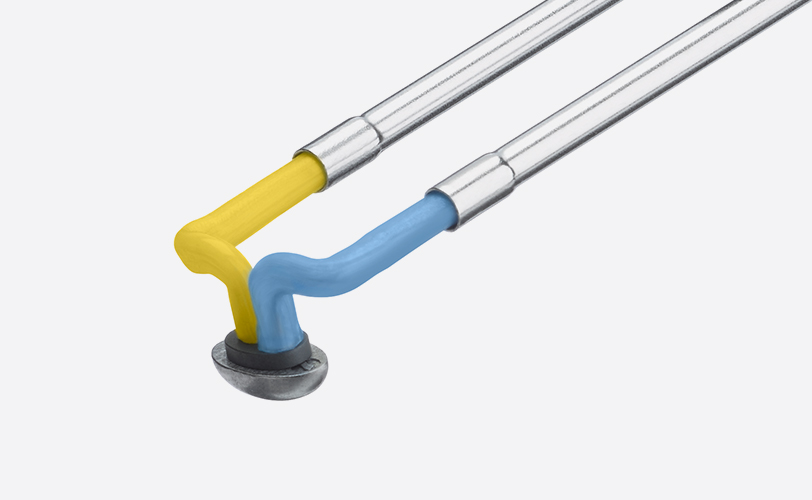 Plasma-OvalButton™
21% increased tissue vaporization
Designed for enhanced TUR procedural efficiency with 25% increased width and 31% increased vaporization area
Enhanced durability with new ceramic disc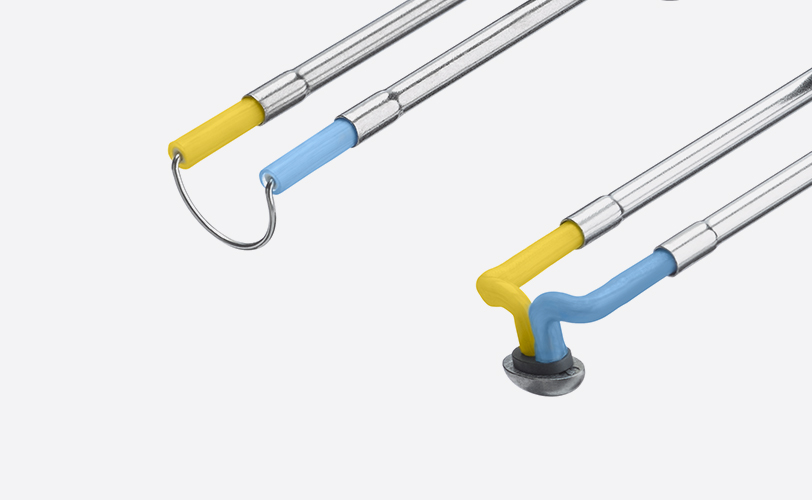 Long Plasma Electrodes
Several Olympus plasma designs are available on the long Olympus resectoscope, providing an additional 2.8 inches in length to treat a variety of patient profiles in accordance with their clinical indications and needs
Designed to increase visualization and treatment access for difficult-to-reach anatomy
 
Olympus imaging technology and telescope system

In addition to the Plasma portfolio of electrodes, the imaging technology provided by Olympus can be used for multiple urological procedures in resection, including Transurethral Resection of Bladder Tumors (TURBT). 
OES Elite 4MM HD Telescope 

Olympus is the first to market a 4mm rigid HD telescope with Extra Low Dispersion (ED) glass, which in turn minimizes chromatic aberration.
The first 4mm HD rigid telescope in Urology designed with an HD mark on the main body.
State-of-the-art HD technology demonstrates increased depth of sharpness and excellent resolution.
Designed with superior mechanical construction when exposed to normal mechanical use and reprocessing.
All telescopes support NBI for visualization of suspicious vascularity with this superior image. 
Available in all directions of view: 0,º 12,º 30,º 30° wide angle and 70º.

Combined with a high precision working element designed to reduce friction for a smooth cutting experience, the OES ELITE 4mm HD Telescope and Olympus Plasma electrode portfolio provide the latest in innovation for Plasma resection and vaporization procedures.
Become a Plasma Partner
Healthcare Provider
Become a Plasma Partner
Join our Plasma Network and help patients to find a Plasma Therapy doctor close to home. 
Plasma Partner
or
Contact an Olympus Rep
Healthcare Administrator
Contact an Olympus Rep
Your Olympus Representative can help answer questions and provide cost information.
Contact Us
or

1 Compared to existing Olympus vaporization electrode.
2 Internal lab testing data on file.
3 Olympus Plasma Resection and Vaporization Therapy Brochure - OAIURO0416BRO18882